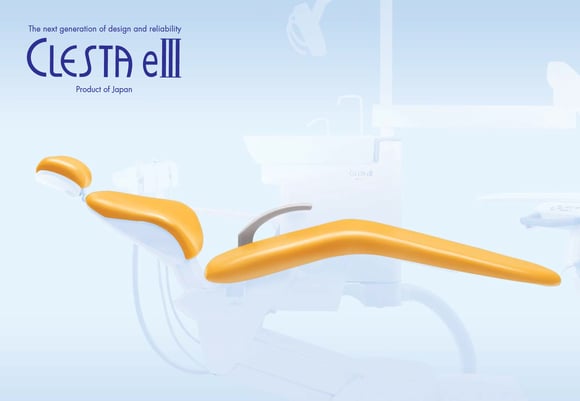 Belmont combines its dental industry knowledge with innovative technology to deliver the perfect balance between...

EFFICIENCY
Through the perfect balance of an ergonomically designed chair and a unit offering smart user interfaces and operational ease, the Clesta eIII creates the ideal dentistry environment for both patient and dentist, and ensures efficient and effective practices.

ERGONOMICS
Designed to deliver unparalleled patient comfort in any position, the Clesta eIII chair features an axis backrest, an ultra-smooth tilting mechanism, and ergonomically shaped cushions.
EASE
Inheriting the ease-enhancing tradition of Clesta dental systems, the Clesta eIII offers a smooth-moving operator's table and easy-access handpiece holders to minimise stress during use.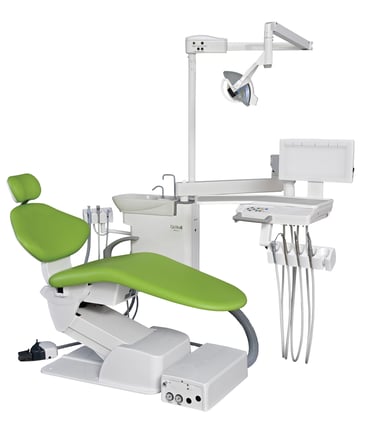 • Designed for face-to-face communication between doctor and patient
• Ideal for obtaining accurate and consistent occlusal records for prosthodontic and restorative procedures.
• Double articulated headrest ensures a comfortable and correct head position for children and adults
• Backrest design for improved patient comfort and support
• Swing out arm rest ensures easy access for children, elderly and the less mobile to gain access
• Base rotation of 110° (Left or Right)
• The combination of electro-hydraulic and air operated system ensures a high standard of reliability and safety.
• Touchless sensor on/off LED dental light
• Large operational doctor's table ensures unparalleled ease of use and plenty of working area
• Clean station makes infection control easy
View Belmont Clesta eIII Product Brochure
Related Information:
Gunz Dental Equipment Catalogue