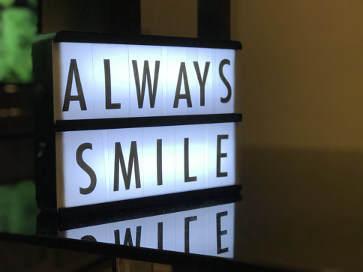 As cases of COVID-19 cases mount in Melbourne, Sydney and across the country so do the feelings of anxiety among employees. Many employees have had their everyday routines turned upside down.
It is important for employers to appreciate that every employee is worrying about their personal situation and what the future will hold for them and their family. In fact, a new study reveals that 30% of Australian workers are facing economic hardship, and more than 50% are struggling with negative emotions that could impact productivity.
It has never been so vital for employers to support their staff by being flexible with work arrangements and assist them to continue being as effective as possible, given the circumstances governing how the practice currently operates.
So, how can you improve morale and keep your practice team motivated when surrounded by a tsunami of uncertainty?
Communication
In unpredictable work environments, keeping your staff fully informed is an invaluable way to build trust and help them feel assured and empowered. Studies show that 70% of staff feel most engaged with their employer when they are being regularly updated on strategic decisions by the leader. It makes them feel included and part of the bigger picture.
While running a business during COVID-19 means that many messages are not always positive and that some difficult business decisions have to be made, today more than ever it is critical to communicate regularly with your people. Best practice is to ensure you tell only what you know is true and even if you don't have all the answers and you're working through a plan, its best to let the team know you are gathering information to help with your decisions.
Understand the hard wiring
Every business has tasks and "stuff" that never gets done. Commonly, we hear excuses such as "I'm busy" and "I must get around to it". The pandemic has resulted in many practices closing temporarily or operating on reduced hours. While this is a dour situation, depending on your individual situation, it may present opportunities for the dental team to tackle these outstanding tasks, which when completed, will result in benefits for the practice in the future.
Look before you leap though is key to success. Ensuring these tasks are allocated to the appropriate employee or team is important to ensure you maximise the outcome. Using science to help identify who might be best suited to the various tasks is a worthwhile exercise. As a starting point in analysing human behaviour, the GR8 Big5 assessment by Great People Inside https://greatpeopleinside.com/ is scientifically acclaimed and focuses on exploring the personality dimensions that are most conducive to high performance. From conscientiousness to resilience and tenacity, all the character traits available in this assessment have a significant input in predicting future performance. Along with GR8 Cognitive and GR8 Interests, the GR8 Big5 Behaviours offers the most advanced prediction solution currently available and will assist with your deliberations.
Identify employee interests
As well as using smart tools to work out personality type, you need to assess what makes your people tick – what do they enjoy doing? what motivates them?
As a result of 60 years of research and meta-analyses, Professor John Holland identified a high correlation between professional interest and performance in the workplace. The GR8 Interests assessment which is based on this rock-solid science can gauge a person's interest in six main dimensions (realistic, investigative, artistic, social, conventional, and enterprising). These dimensions help identify and predict a person's occupational interests with scary accuracy. In addition to delivering solid objective data, the side benefit of the exercise is the fun the team will experience exploring their traits and characteristics; after all everyone likes to learn more about themselves.
Recognise and celebrate wins
COVID-19 has created struggles for many practices. Significant drops in revenue and profit have left many businesses just trying to stay afloat during this pandemic. Given these difficult times, it is important for practice owners to recognise wins when they occur.
Aim to share practice or business-related wins with your dental team often, even if they are small. This could include an outstanding clinical outcome, a special comment from a satisfied patient, or a story about going above and beyond.
It is paramount for the team to know to that there are still opportunities available and good news to be had during this crisis. This will keep their motivation and spirits high during this time.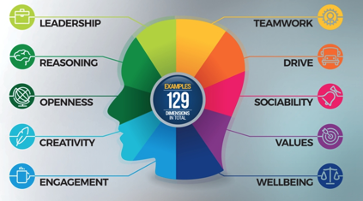 Your choice
We appreciate that every practice is unique, and that in the 21st century, dental practices invest in defining, developing and implementing that very specific culture, that state-of-the-art customer service, those distinguished values and dynamics that deliver their business advantage and success. In other words, we understand that a practice uniqueness and greatness cannot, and should not, rely on a "one size fits all" approach.
The assessments we recommend are unique as they offer a menu of more than 60 validated dimensions from which you choose and customise what's important to your business. An assessment can be as few as 3 dimensions or up to 25 dimensions, a unique feature that allows you full control of the assessment and the price.
If you'd like to learn more, or if you would like a FREE trial, please click on this LINK and we will get back to you promptly.
David Leahy
Directions Unlimited